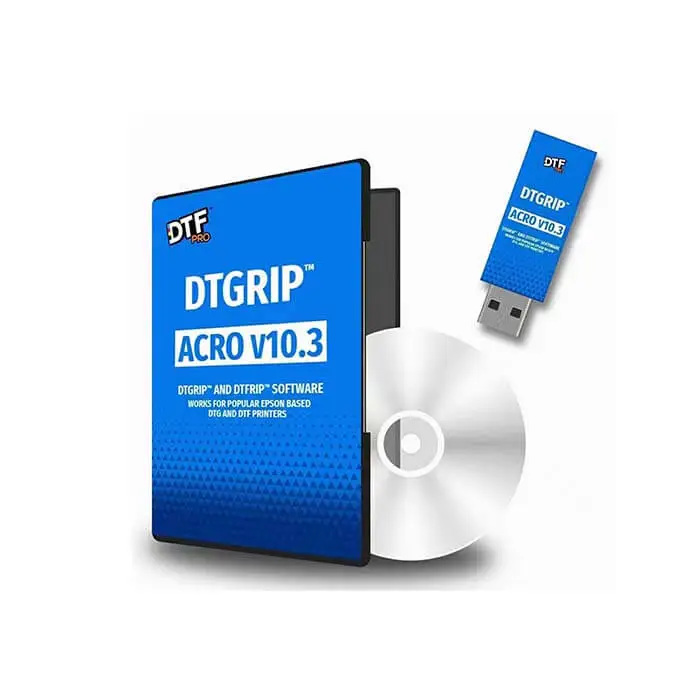 AcroRIP 10.3 Dongle Software 10.3 Version For UV DTG DTF Printer With Epson Print Head
*Item: AcroRIP 10.3 software
*Type: Dongle and installation package
*Application: DTG printer, UV printer, DTF printer
*Language: English
*Operating system: WinXP, 7, 8, 10, 32 bit, 64 bit
*Place of origin: Guangdong, China
*Packing: Neutral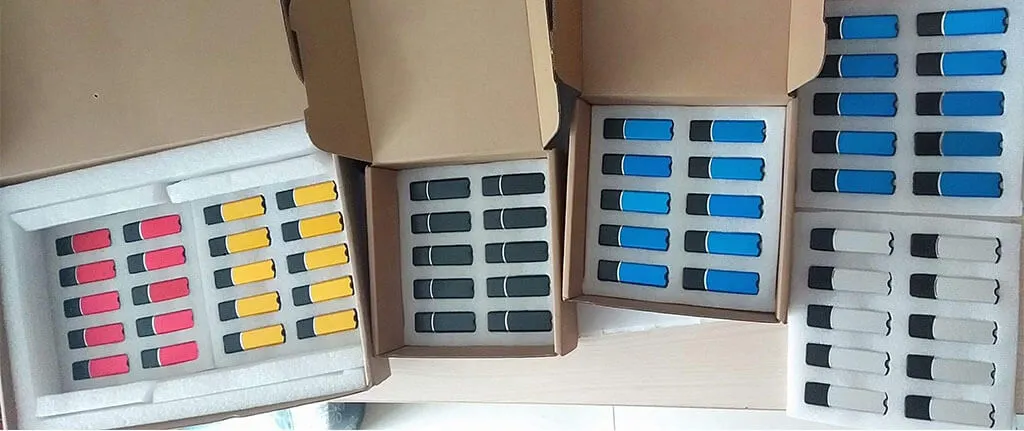 Notice: The software will be sent after the USB dongle is delivered by express.  The USB dongle is the key that needs to be inserted into your laptop and then can print. It requires turning off the antivirus before installation and use!
Features of AcroRIP 10.3 software
1. Language: English
2. Compatible with Windows 7/8/10
3. White and color are output at the same time, faster loading time
4. Added the exclusive color ICC curve of L1800/R1390/P600
5. Printers such as L1800, P400/P600/P800 can support the roll printing function
6. The printing speed of the Epson L1800 printer has increased by 30%-40%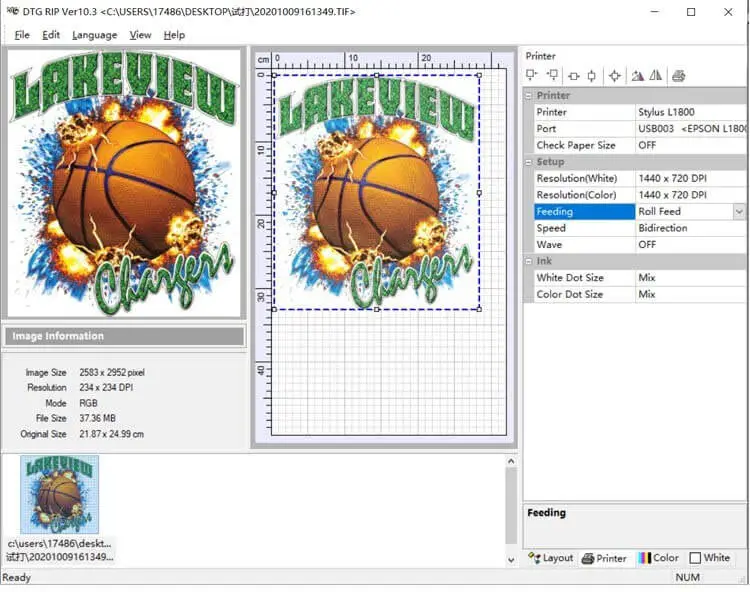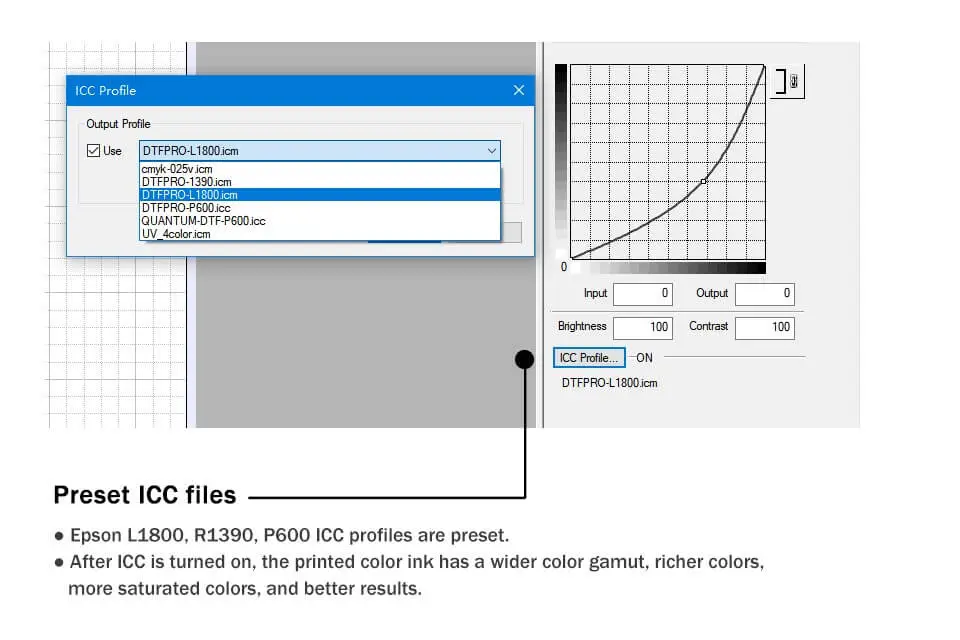 Other functions: The ink sequence can be changed arbitrarily and closed freely
In V10, you can change the channel according to your custom requirements. If the COLOR (CMYK) nozzle is clogged, the custom channel setting function allows channel replacement. For example, if yellow is blocked, use the white channel and use yellow ink in that channel and close the original yellow channel. A simpler example is to replace the white ink cartridge with the yellow ink cartridge during work and make this setting in the settings menu. This function is very useful in DTG and DTF systems, even if the channel is blocked, the head can be used. Basically allow you to continue to use the clogged nozzle because you have 2 or 4 white in the channel as a substitute.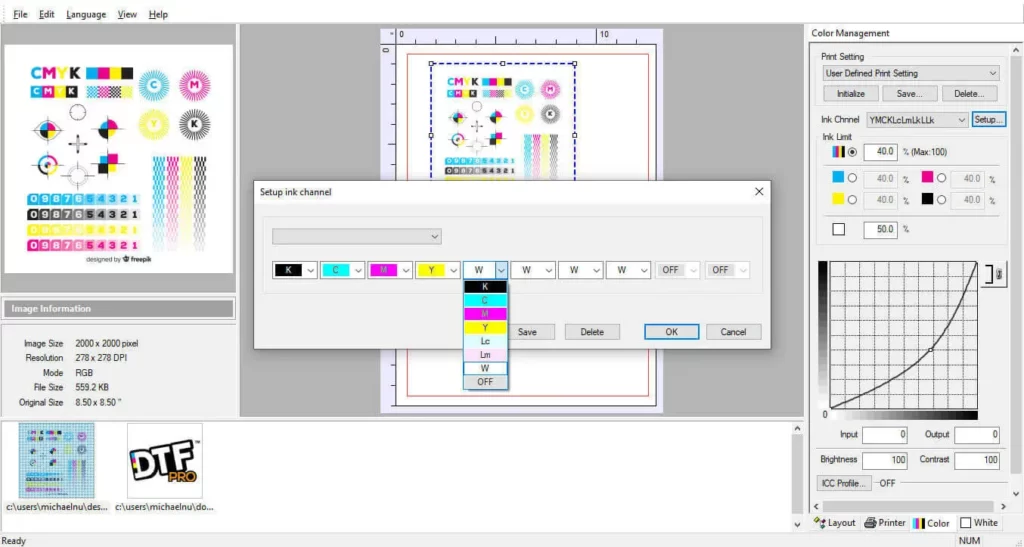 This UV printer with Epson print head to alleviate banding problems. Allow "wider spray".
Compatible printer models
*Epson 1390/1400, R2000, R3000, R1900, R2400, R2880
*Epson L800/L805, L1800
*Epson P400, P600, P800, P6000
*Epson 3880, 3885, 4880, 4890, 4900, 3800, 4800, 7800, 7880, 7890
*EPSON XP-15000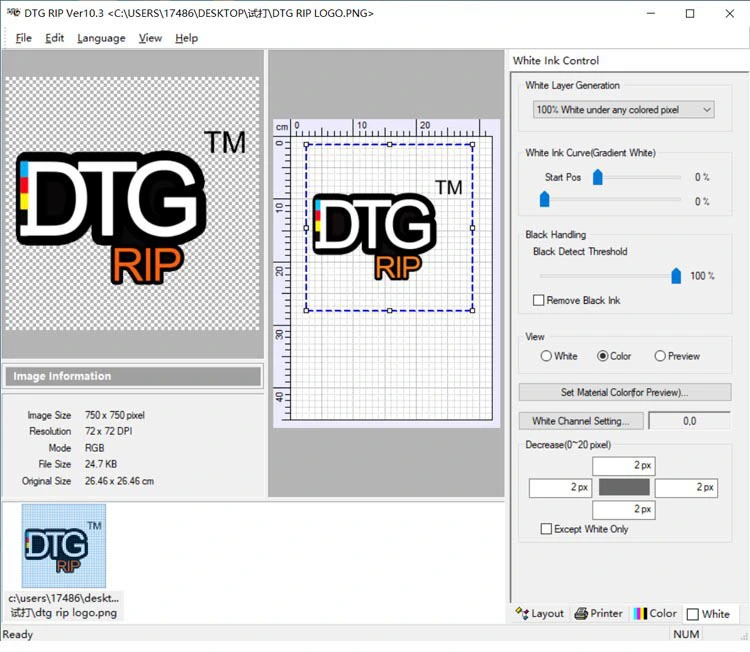 A1 6090UV 3 heads
Fast speed, 3 printheads