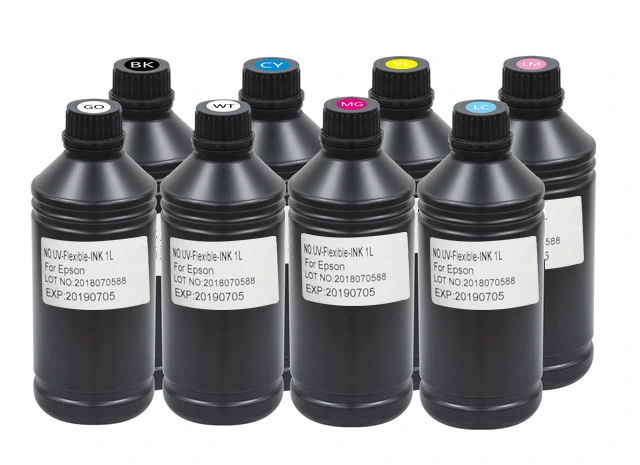 FninkJet Hot Selling UV Ink for Epson Toshiba Ricoh Konica Kyocera Xaar Starfire
* Type: LED UV light curable ink for flatbed UV printer
* Suitable printheads: for Epson DX4 DX5 DX6 DX7 L800 XP600 R1390 TX800 L1800 4720/5133 i3200 Print heads etc
*Or: Toshiba CE4/CE5, Ricoh Gen4/Gen5/Gen5i, StarFire 1024, Seiko 508/510/512/1020/1024GS, Konica 512/1024, Xaar, Ricoh GH2220, Ricoh G6, Konica 1024i/1024A, Kyocera KJ4A-TA, KJ4A-RH, KJ4A-AA, etc.
* Color: white/black/yellow/cyan/magenta/Go
* Ink types: soft/flexible, hard/inflexible, neutral UV ink
* Volume: available for 250ml, 500ml, 1 liter, 5kg, 20kg
* Print on: plastic, ceramic, PP, PU, ABS, glass, leather, wood metal all material printing
* Packing: neutral or customized packing
* Lead time: 3-5 working days after payment received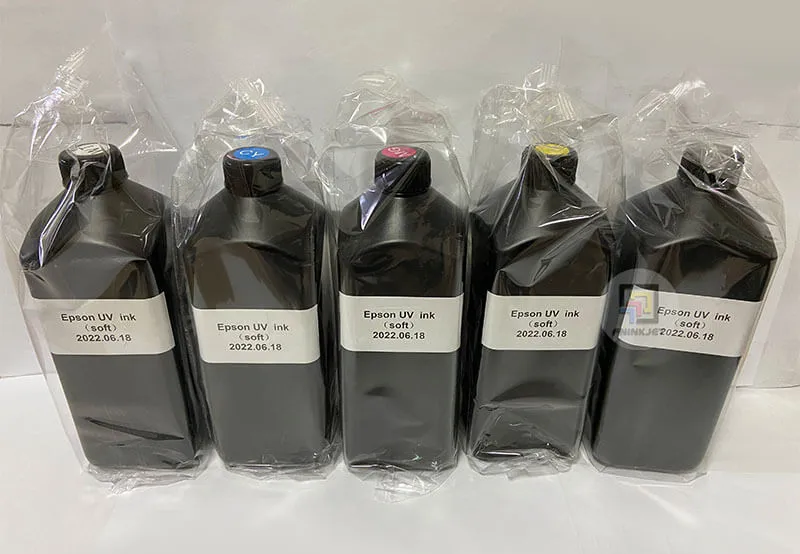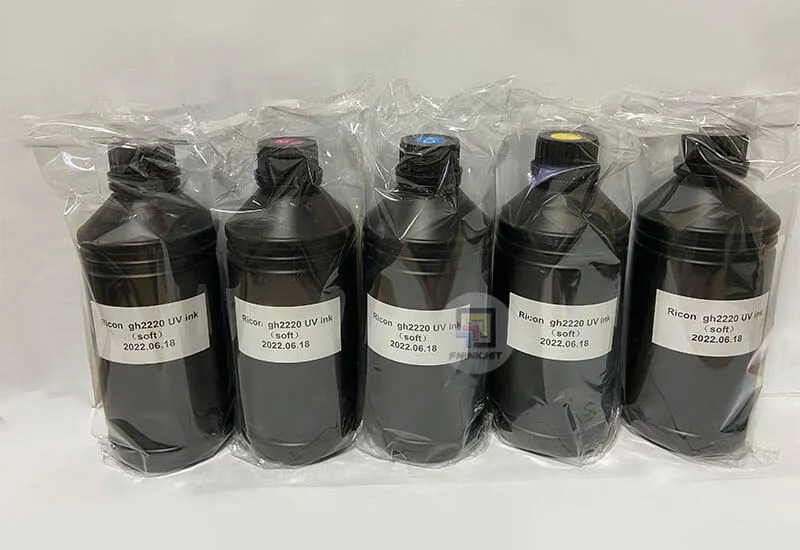 1) UV light curable flatbed ink.
2) Suitable for epson printheads inkjet printer with LED lamp.
3) Low energy, fast cure, wide color gamut, environmental protection.
4) Good light fastness, long outdoor durability, superior adhesion, odorless, VOC free.
5) Suitable for glass, ceramics, wood, mobile case, acrylic, PC, PP, banner, outdoor canvas, flex banner, wallpaper, PET etc.
Good for customization, phone cases, lighters, iPads, pens, CDs, wood, glass, and leather with different materials. Print white and color by one pass, support embossed effect, vanish effect(double head version) which is water-proof, sun-proof, and scratch-proof.
*Direct to item surface printing, with the help of LED light, UV ink dries immediately.
*White UV Ink available, any color materials acceptable for printing.
*Embossed effect can be made by repeat printing, and 3D touch feeling.
*Printed images are water-proof and scratch-proof in most of the products.
*With the help of Special Holder, Flat materials/ Cylinders/ Balls all can be printed.
A3 UV Printer
A3 UV plus, one head, two heads with glossy oil.