Edible Ink For Canon HP Epson Brother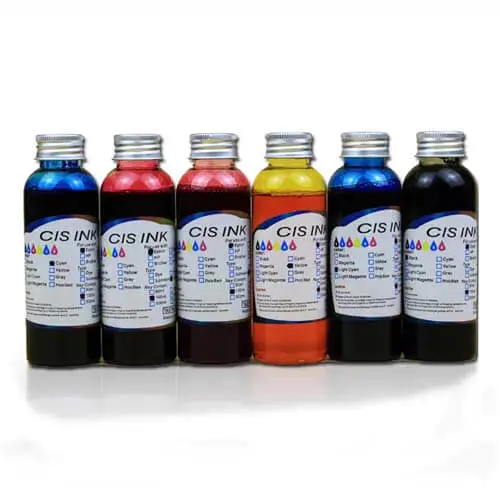 Universal Edible ink for Epson Canon HP Brother Inkjet Printer
* Type: water-based edible ink for food printer
* Suitable printers: for Canon HP Brother Epson 
* Color: black/yellow/cyan/magenta/light cyan/light magenta
* Volume: available for 100ml
* Print on: edible paper/sugar paper/wafer paper, chocolate transfer paper, coffee printer, direct to food printer cakes, cookies, lollipops, candies, marshmallows, chocolates, breads, etc. 
* Packing: neutral or customized packing
* Lead time: 1-3 working days after payment received 
Our edible ink is food grade, is safe and healthy.
It's composed of water, food coloring & other food additives. The raw materials meet the national food safety standard and are safe to eat.
Safty: All materials are food grade;
Good printing effect: With good color fixation performance, clear writing, and it is no seepage phenomenon, no burr, and bright color.
Good for customization, for edible paper/sugar paper/wafer paper, chocolate transfer paper, coffee printer, direct to food printer, for cakes, cookies, lollipops, candies, marshmallows, chocolates, bread, etc.
A3 Food Printer
Direct to cakes, macarons, cookies, chocolates etc