We manufacture DTG Printer, DTF Printer, UV Printing Machine, Food Printing Machine and offer DTG Ink, DTF Ink, UV Ink, Edible Ink, Original Consumables.
12+ Years Manufacturing, For A Guaranteed Business.
You need more than just a single printing machine, you need a veteran supplier who has been in the field for 12 years to build your brand and grow your profits. Let FninkJet help you achieve business success. We offer UV printers, DTG printers, dtf printers, and food printers. We are still continuing to improve, to continue to develop, to make more and better products. 
Direct to garments printing, multi-color by one pass,can print on T-shirt, pants, coat, hats, socks, etc.  Just need the textile ink. 
Multi-functional printer, you can design any images on different materials, such as pvc, acrylic, wood, leather, glass etc.
Most popular, multi-color, can print direct on cake, marshmallows, macaron, lollipops etc. Just need the  edible ink. 
Heat transfer DTF printer for t-shirt, caps, bags, any fabrics. It is easy to operate, low cost to get started your business.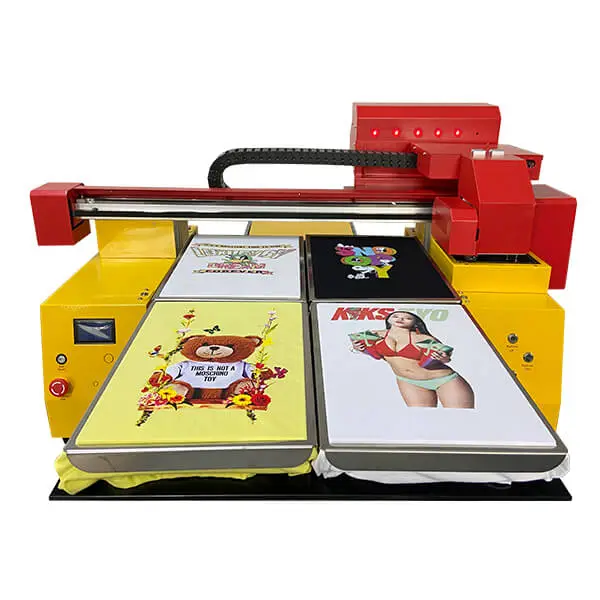 Textile printers no longer follow the traditional printing mode in the past and simple methods, and are no longer a single manual operation and manual printing. Accurately print the area and position, avoiding the position offset problem encountered by manual printing.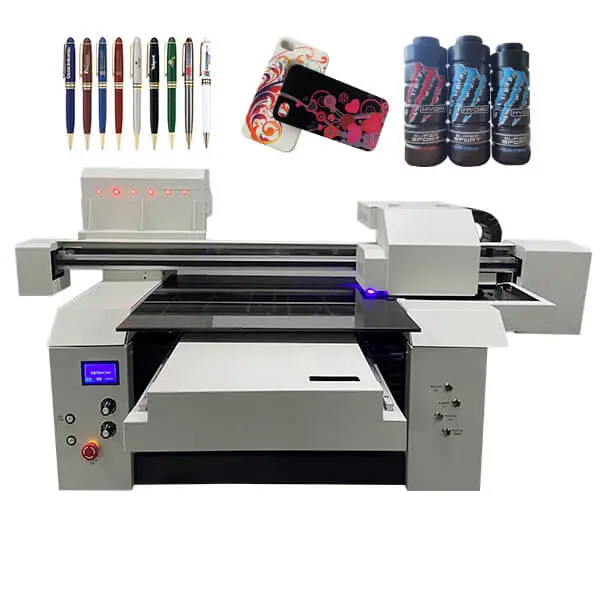 Not limited by any material, color photo-level printing can be done on wood, glass, crystal, PVC, acrylic, plastic, stone, leather and other surfaces. Whether it is a simple monochrome pattern, a multi-color pattern or a pattern with excessive color, it can be printed in one time, and it can be printed and dried immediately.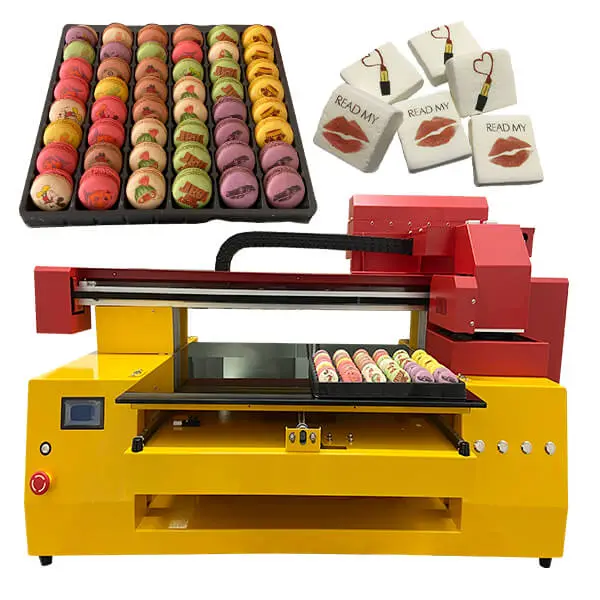 The applicability is wide, the operation is simple and convenient to use, and even users without technical background can quickly become familiar with the use of food printers. Food printing has a large creative space, flexibility, and a large creative display platform.
The machine prints at a fast speed. In addition to no waste discharge, the offset heat transfer printer shakes both coarse powder and fine powder clean, printed on a special thermal transfer film, no restrictions on any fabrics (cotton, polyester, cotton and linen, etc.).